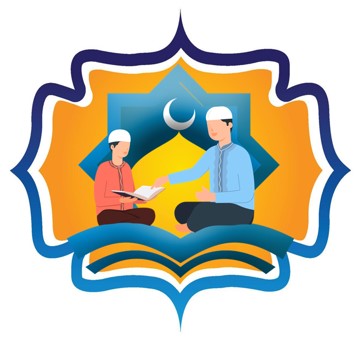 This course will help you to learn Quran Memorization through on-to-one personalized online sessions to become Hafiz/Hafiza of the Quran. You or your kids will learn to memorize the Quran in a practical and interactive way, implementing the tajweed rules in the process. No matter your age and background, our teachers are ready to take you from the absolute beginner level by memorizing short-surahs towards excellence in Hifz Quran by memorizing long surah, chapters, and hifz the whole Quran eventually.
In Islam, the Hafiz who have taken the time and effort to memorize the Quran will obtain great rewards from Allah (SWT) in this life and hereafter.
Quran Memorization, especially with tajweed, involves a physical, mental, and spiritual journey that will build a better relationship between an individual and Allah, as well as between an individual and community.
Due to the importance of learning Hifz Quran for every Muslim in the world, Quran and Arabic School presents "Quran Memorization" online Course for those Muslims who are either Non-Arabs or living in Non-Muslim countries.
Now, you or your kids can take online hifz classes provided by highly-qualified Quran tutors from Al-Azhar University through one-to-one online sessions. Our Quran tutors will help you develop accurate memorization of the Book of Allah, learning the general meaning of the verses as well as learning the reasons for revealing the verses (Ayat).
We, at Quran and Arabic School, offer the "Learn Quran Memorization" course, where we have assimilated the top Quran tutors and professionals for you. A thorough schedule would be discussed with you at the beginning of the session and our professionals would help you follow it to achieve your goal in the decided time frame. You will be exposed to repeated tests to make sure the Quran stays with you for a long time and you don't forget it.
Through repeated revisions, tests and quizzes, we will make sure your Quran memorization stays intact, and you never get any word wrong. Follow-up classes will also be taken monthly to help you revise the learned surahs.
Furthermore, your teacher will work on facilitating memorization and help you overcome any problems with memorization. So, get yourself registered for the Quran memorizing course and become a Hafiz/Hafiza of the Holy Quran.
6 new habits to improve Quran memorization ability
Quantum Reading Technique
Scan Reading Technique
Initial Memorization Technique
Forgetfulness types and their solving
Deep Memorization
Learn the 4 techniques for improving your memorization ability
Be able to memorize around 10 pages daily
Be able to memorize the whole Holy Quran in short-time
The simplest way to memorize the Qur'an
A quick and easy way to memorize the Quran